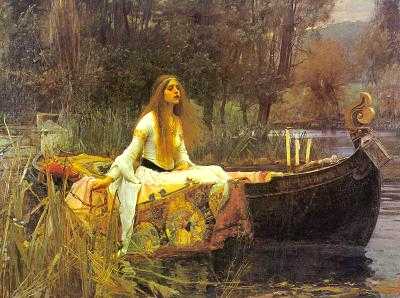 Poetry:
I Am, I Need
Fly
This Road
Dream
The Shy One
Seraphic Love
The Stillness
Love At First Sight
Tigress
Shadows
My Prayer
Convergence
Fanfiction:
A Word From Baker Street
(Sherlock Holmes - rated K+): People write to John Watson every day, seeking advice and answers to their simplest questions. Now, he's writing back.
The Phantom of the Chagnys
(POTO - rated T): Three years have passed since Christine and Raoul left the Opera House, but she is still haunted by her memories...and possibly more.
The End of the Rope
(POTO - rated T): Marry the Phantom and save Raoul...what if Christine said no?
Psychotherapy of an Opera Phantom
(POTO - rated T): Erik is finally getting the help he needs...
Broken Pieces
(POTO - rated M): It's been two years since Christine left, and Erik can't accept the loss. When he meets Vivienne, a young woman with past hurts of her own, they both just might have a chance to heal.
From the Ashes
(POTO - rated M): Sequel to "Broken Pieces" in three parts. It's a new life and new challenges for Erik and Vivienne as they learn the ups and down of being part of a family.
Eternal Flame
(POTO - rated M): Sequel to "From the Ashes" With the birth of their new daughter, Erik and Vivienne face their greatest trial yet, but leaving the past behind isn't so easy when it marks the new generation.
A Kind of Don Juan
(POTO - rated M):
When a woman has seen me, as you have, she belongs to me...she loves me forever...
Heaven Torn Asunder
(POTO - rated T): The chandelier crashes, and brings the illusion of angels to the ground.
Devil's Courtesan
(POTO - rated M): "God and Satan just leave the lonely to themselves in here..."
The First Choice
(POTO - rated K+): Erik is looking for a singer, and it's not who you think.
Echo of a Dream
(POTO - rated M): Before he ever set foot in Persia, Erik was a traveling magician who couldn't go home. Before Christine was ever born, Ange Renard was running from the only home she'd ever known. Together, they may find the shelter they long for...or still more sorrow.
Black Roses
(POTO - rated T): "Jealousy is as powerful as any narcotic, you see, and when it consumes you so utterly, it can make you lose your mind...it can make you do things you'd never believed yourself capable of."
Another Alternate Ending
(POTO - rated T): What if Raoul kept the gun the Persian gave him and took it to the lair? Leroux/Webber mix with a twist.
Repercussions
(POTO - rated T): With no options left to her, Christine must make a choice and face the consequences of her decisions.
Condemnation
(POTO - rated M): In a world of only darkness, there are no heroes. Heaven is just a lie. And salvation is as far away and untouchable as the sun.
As-Yet-Miscellaneous (I love that word...):
A-P: Shutterbug
- photography
A-P: Shutterbug 2
- photography
The Change
- YouTube (cover)
I Dreamed A Dream
- YouTube (a capella cover)
Sold (The Grundy County Auction Incident)
- YouTube (whistling cover)
Moon River
- YouTube (a capella cover)
That Ol' Wind
- YouTube (a capella cover)